Location and General Contact Information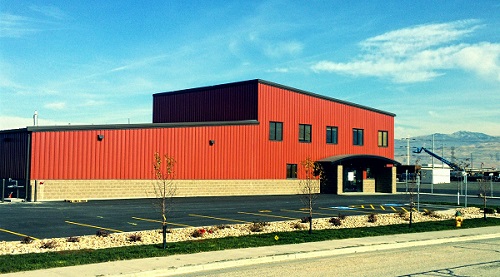 5050 West 150 South
Salt Lake City, UT 84104
Phone: 801-596-2300
Fax: 801-596-8668
info@mywse.com
General Company Information
As an industry leader in the Rental, sales, parts and service of equipment, Western States Equipment Company has been serving the needs of our customers for over 18 years. Established in 1995, our company has been locally-owned and operated. Located in Salt Lake City, Utah we serve the western region, including Utah, Wyoming, Nevada and Idaho.

What We Offer
At Western States Equipment Company, our goal is to build a partnership with you, our customer. Our top priority is to help you finish your job on time and under budget. We are a full service rental yard servicing, industrial plants to commercial job sites. We carry a vast inventory from large equipment to small tools. The experienced staff at Western States Equipment is proud to offer personalized service that isn't found at most rental yards. Our high quality fleet, prompt service and competitive prices, set us apart from other rental yards. We also have a full-service shop and parts department, happy to service and repair all types and brands of construction equipment. If you own your own equipment, choose Western States Equipment for your service center.
Customer Care
We strive on building and maintaining relationships with our valued customers as well as our potential customers. Our goal is to constantly improve our services to continually offer our customers the best products to serve all of their needs. Please let us know how we can better serve your needs! info@mywse.com or 801-596-2300
Equipment Sales and Service
We are here to meet your needs! We specialize in the Rental, Sales and Service of several types of equipment, for whatever your project needs. info@mywse.com or 801-596-2300
Customer/Credit Information
For our current customers, access your account online. View your history and current invoices. For our new customers, set up your account and credit application in one convenient location. Contact us at - info@mywse.com or 801-596-2300
Careers/Human Resources
If you would like to be considered for a position with the Western States Team, please fill out our application or simply send your resume to info@mywse.com or 801-596-2300
Safety Classes
Here at Western States we promote safety first! If you are in need of safety & Operator training for your employees or Annual Certification for your equipment please let us know! info@mywse.com or 801-596-2300
Crane Certification
Our sister company, Western States Crane Consulting can take care of all your crane inspections needs as well.
http://www.wsccllc.com
(801) 596-2300